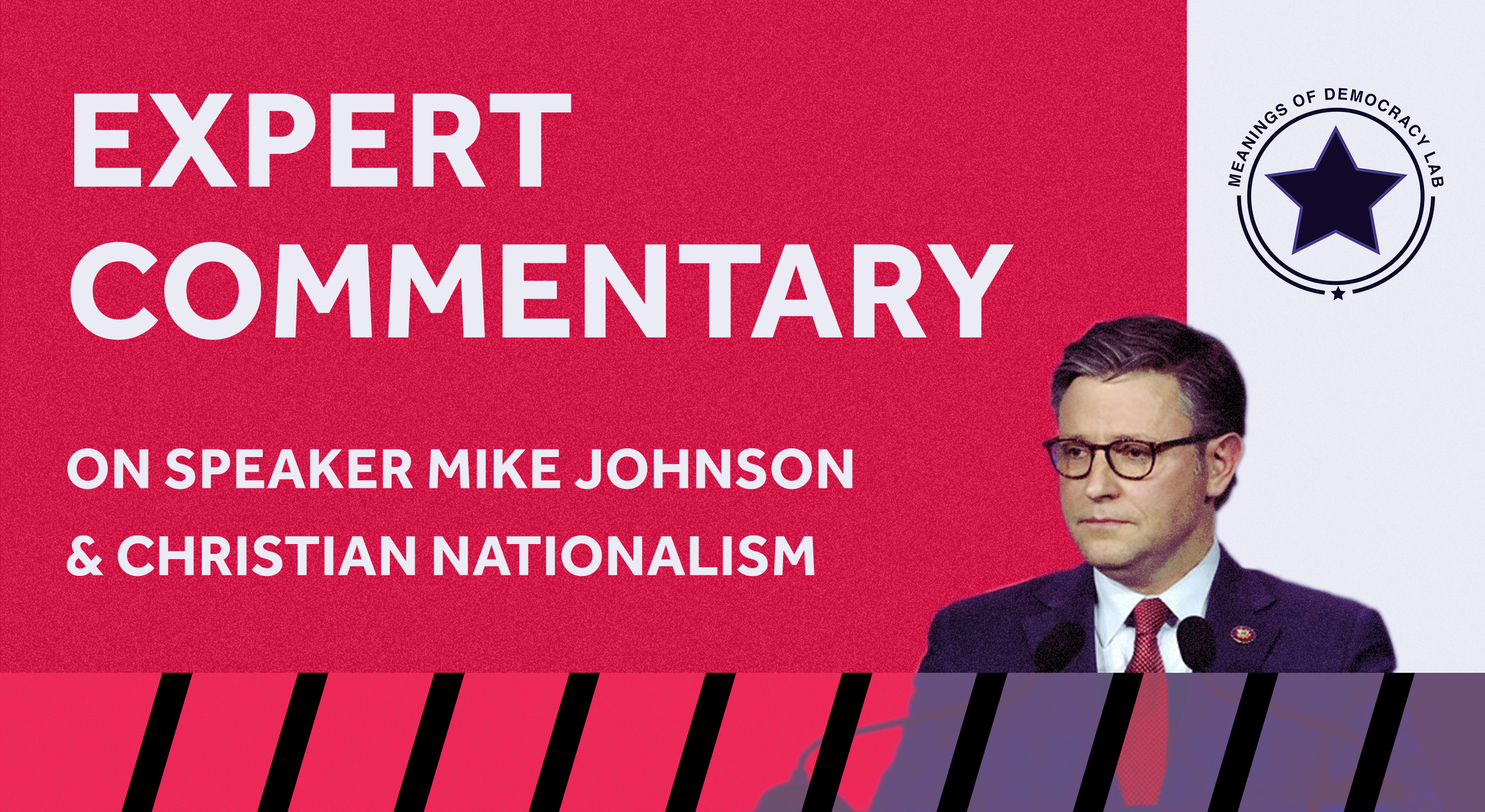 Last month, Representative Mike Johnson of Louisiana replaced Kevin McCarthy as Speaker of the House of Representatives, making him third in line to the Presidency. Since his election, experts have weighed in on the role religion plays in the Speaker's life and political views, and his embrace of many ideas associated with White Christian Nationalism.
Last week, Meanings of Democracy Lab Director Dr. Ruth Braunstein contributed to this conversation with a focus on the Speaker's longtime concerns about Christian persecution, and how a mounting sense of embattlement has contributed to the radicalization of many white evangelical Christians in the US.
Mike Johnson embodies evangelicals' embattlement strategy. It may be backfiring, by Ruth Braunstein
Interested in learning more? We've curated 10 additional articles featuring experts on religion and politics diving deeper into who Johnson is and why this matters.
---